There are two places you can manually enter in your Tracking Codes, the Campaign Level and the Ad Level. 
For all networks other than Yahoo Gemini, Campaign Tracking is done at the Campaign Level. When you create your Campaign, there is a space labeled Tacking Code for you to enter your tracking code, followed by a list of Supported Variables: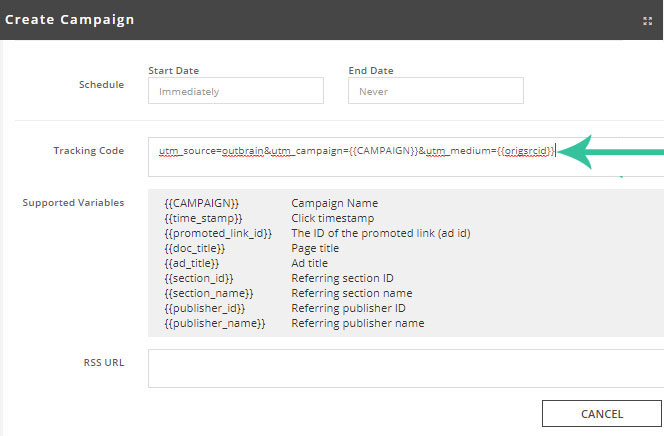 For Yahoo Gemini Campaigns, you must enter your Tracking Code at the Ad Group Level. You can do this to existing Ad Groups or when you are creating new Ad Groups: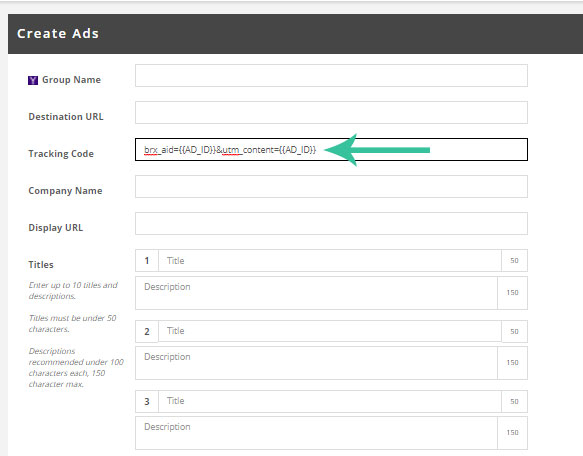 If you get tired of manually entering the same tracking codes over and over, you can also setup Default Tracking Codes. These codes are entered once, and are automatically inserted into every Campaign you create. 
Click here to read up on Best Practices for setting up tracking within Brax