Take control of when your ads launch!


When you're planning your ads, you may want to push them at just the right moment. Maybe you want to plan your whole week, launching ads at different times. This is easy with the Scheduler.
Creating a Schedule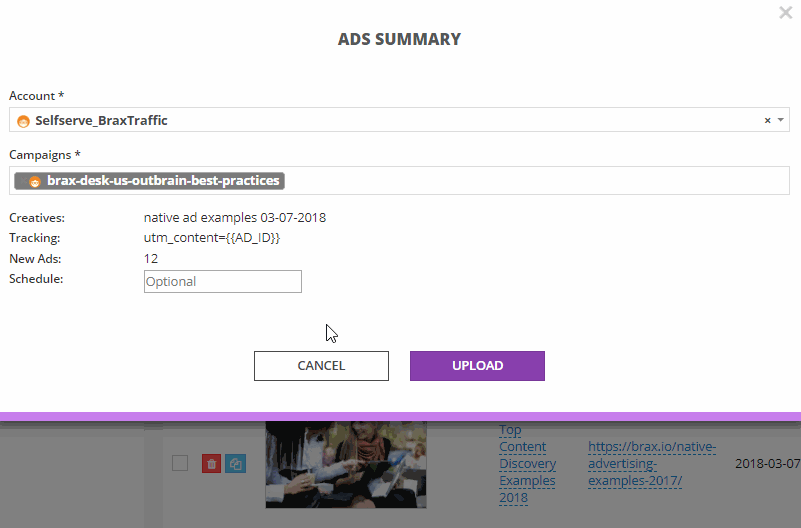 Start by opening any creative group, and selecting "Upload" as you normally would. When you click on the Scedule box, you'll be able to select the date and time your ads push to the campaign. This is based on your accounts selected timezone, viewable above your status indicators. Notice how the "Upload" Button changes to a "Schedule" Button. This confirms you are scheduling a push for later.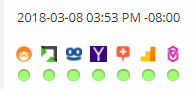 Viewing and Sorting
Now that we have made some arrangements, let's review. Your schedules appear on the Creative Groups page. Clicking the arrows twice will sort all the scheduled groups to the top by nearest date.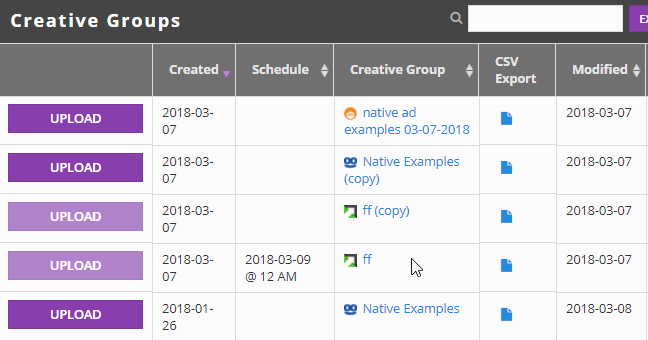 Removing a Schedule
You can remove a schedule from an ad group by clicking Remove Schedule. Hovering over the button will reveal details so you can be sure of what you're canceling.

Keep in mind that you can only have one scheduled push per ad group at a time, so you'll need to remove and reschedule if you'd like to change it. Otherwise, you can duplicate the creative group, and set a new schedule. Duplicating a creative group will not duplicate a scheduled push.