Making Revcontent Campaigns in Brax is Super Easy to Do


Let's begin by hitting the "New Campaigns" button at the top of your screen. Select "New RevContent Campaign".

Filling out the form
If you want to get started right away, only the following fields are required.
Required:
Account
Name
Bid Type
Bid
Budget
Targeting Type
Devices
All other fields are optional, but we do recommend going through and giving your campaign the best chance possible for success. We'll show you how to get to the next level in our blog post: Profitable Campaigns Faster [VIDEO]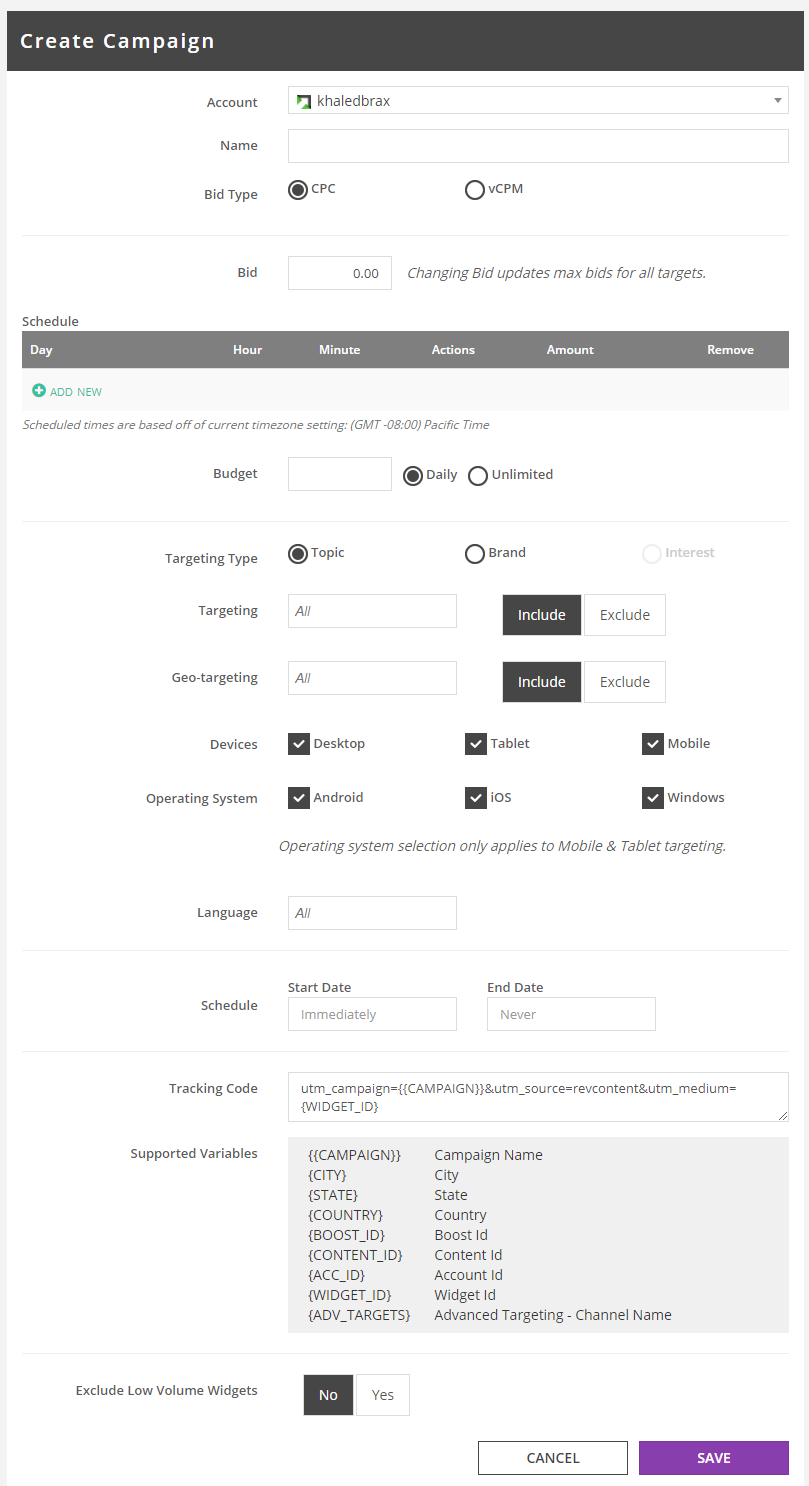 Once you're finished, click Save. Your Campaign is being created and pushed to RevContent. Now that that's done, let's create some Ads!
You can choose to create new Ads, or Upload an existing Ad Group.
Uploading An Existing Ad Group:
Select an ad group from the menu and click Upload.
Create New Ads:
Click New Ads, to go to the "Create Ads" page. Head on over to our next guide and we'll create some ads together: