To see Taboola campaigns only, sort the list of campaigns by clicking 'All Sources' and selecting 'Taboola from the drop-down menu. You can also choose a specific Taboola account to look at if you have multiple accounts connected.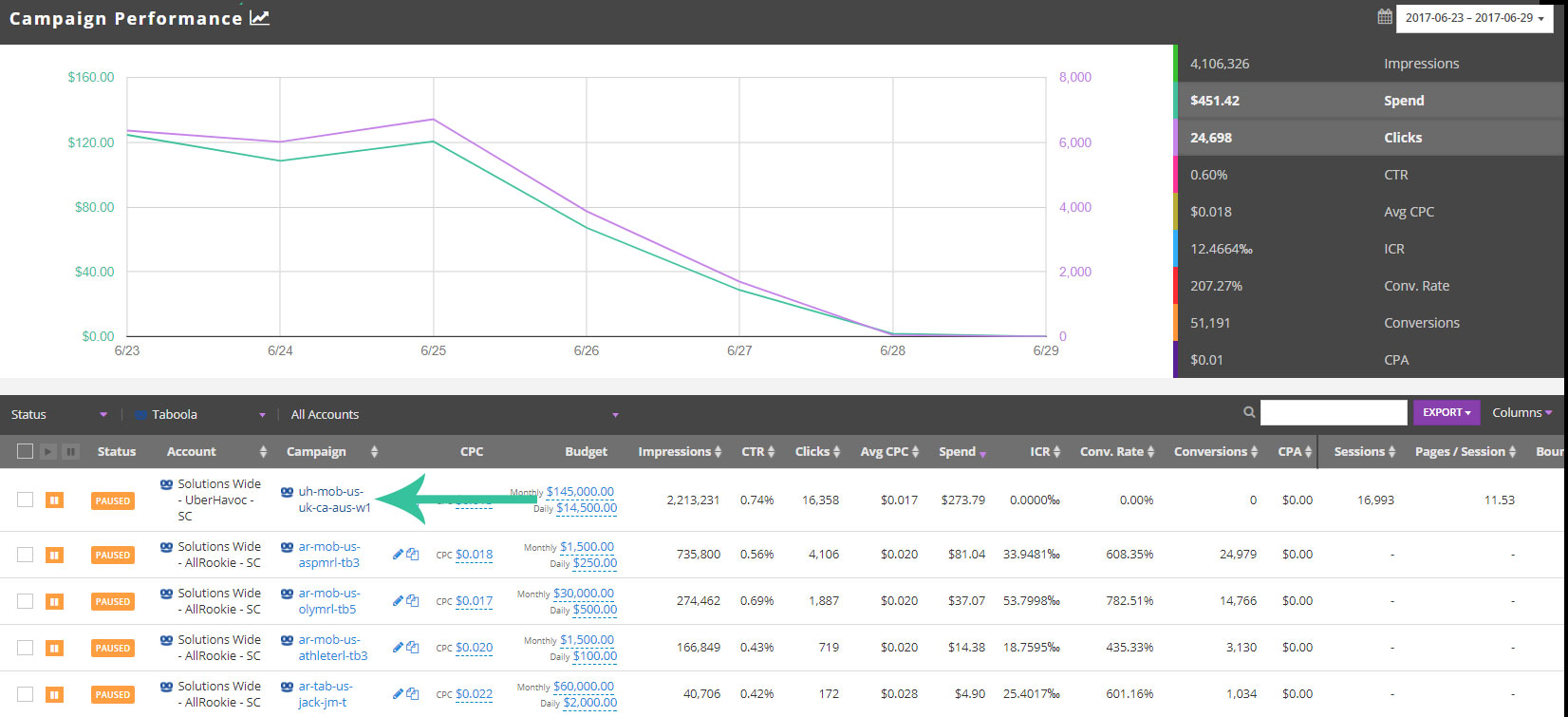 From here, you can optimize your campaign by editing the following:
Enable/Disable Campaign: Click on/off toggle to enable/disable Campaign
CPC: Click blue CPC to in line edit
Daily Budget: Click blue Daily Budget to in-line edit
Start Date: Click date to set or update Start Date
End Date: Click date to set or update End Date
To view and edit all Campaign Settings, click on the Edit button
You can also view and optimize your Campaign's by:
Content: Shows Content performance. Enable/Pause Ads.
Sites: Shows Site performance. Adjust bids for Sites. Enable/Pause Sites
Countries: Show performance by countries. (Currently not supported)
Platform: Show performance by Platform. (Currently not supported)
Audiencies: Show performance by Audiences and get insights on who is clicking your ads.
Rule History: Shows history of rules that have been applied to this campaign
Click on the tab names to access the settings on these pages.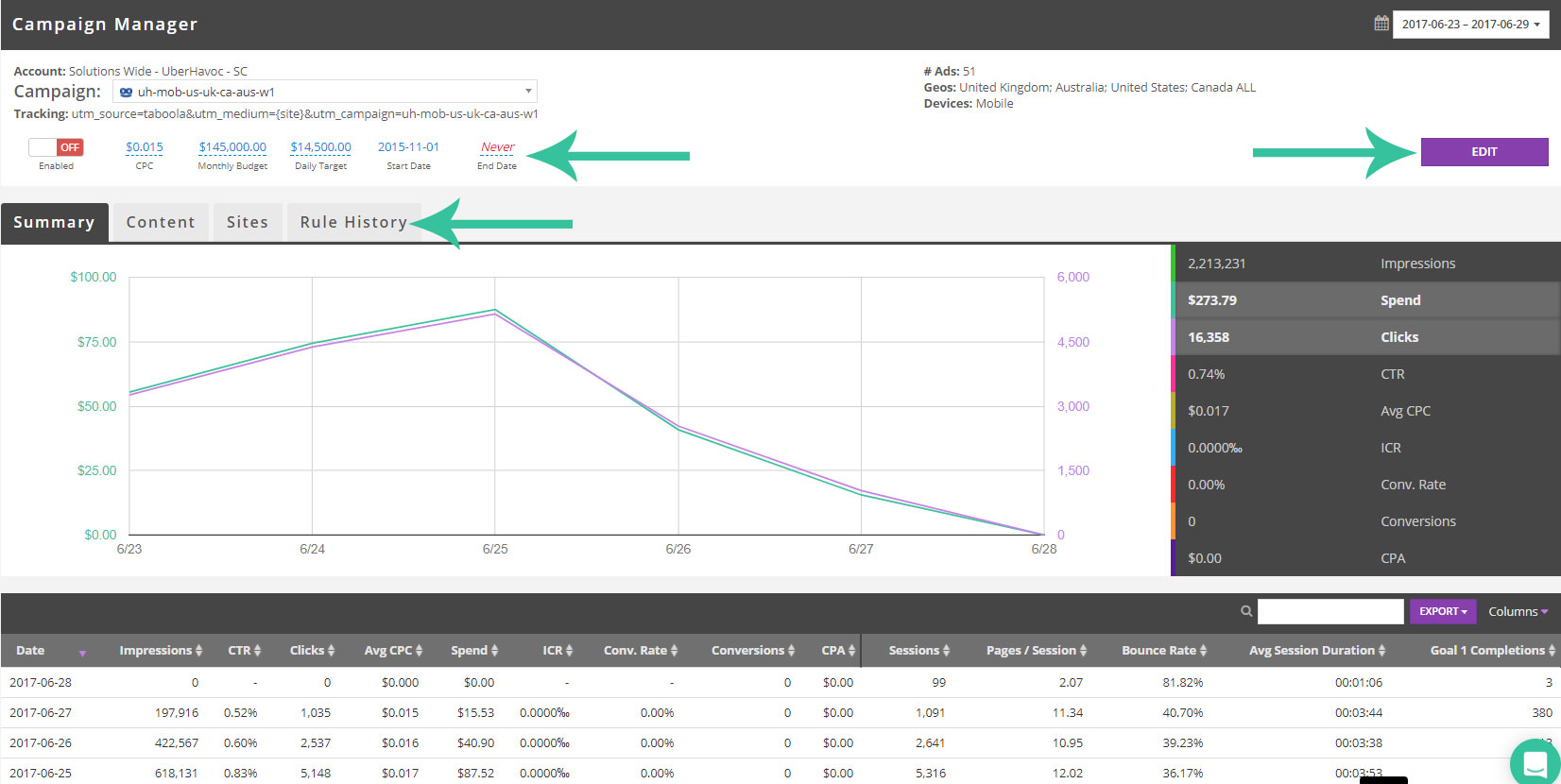 If you receive a 400 error while editing your settings, make sure your campaign is enabled. Taboola will not allow you to make changes to any campaigns there are not enabled.
In the event your campaign is paused and you're not sure why, make sure that your site hasn't experienced any downtime. Many networks will automatically pause your account if it suspects your site has gone down as a safety precaution.