Making Outbrain Campaigns in Brax is Super Easy to Do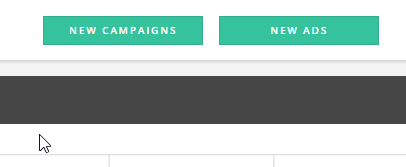 The Create Campaign form has both mandatory and optional fields. At minimum, you must fill out:
Account
Name
CPC
Budget
Pace
Devices
All other fields are optional, but we do recommend going through and giving your campaign the best chance possible for success.

RSS : You can enter an RSS feed URL here. This pulls images and titles from an article and makes ads for you. Because ad networks were originally made for blog authors, this was once a handy tool. Today, most users prefer to upload their own ad images.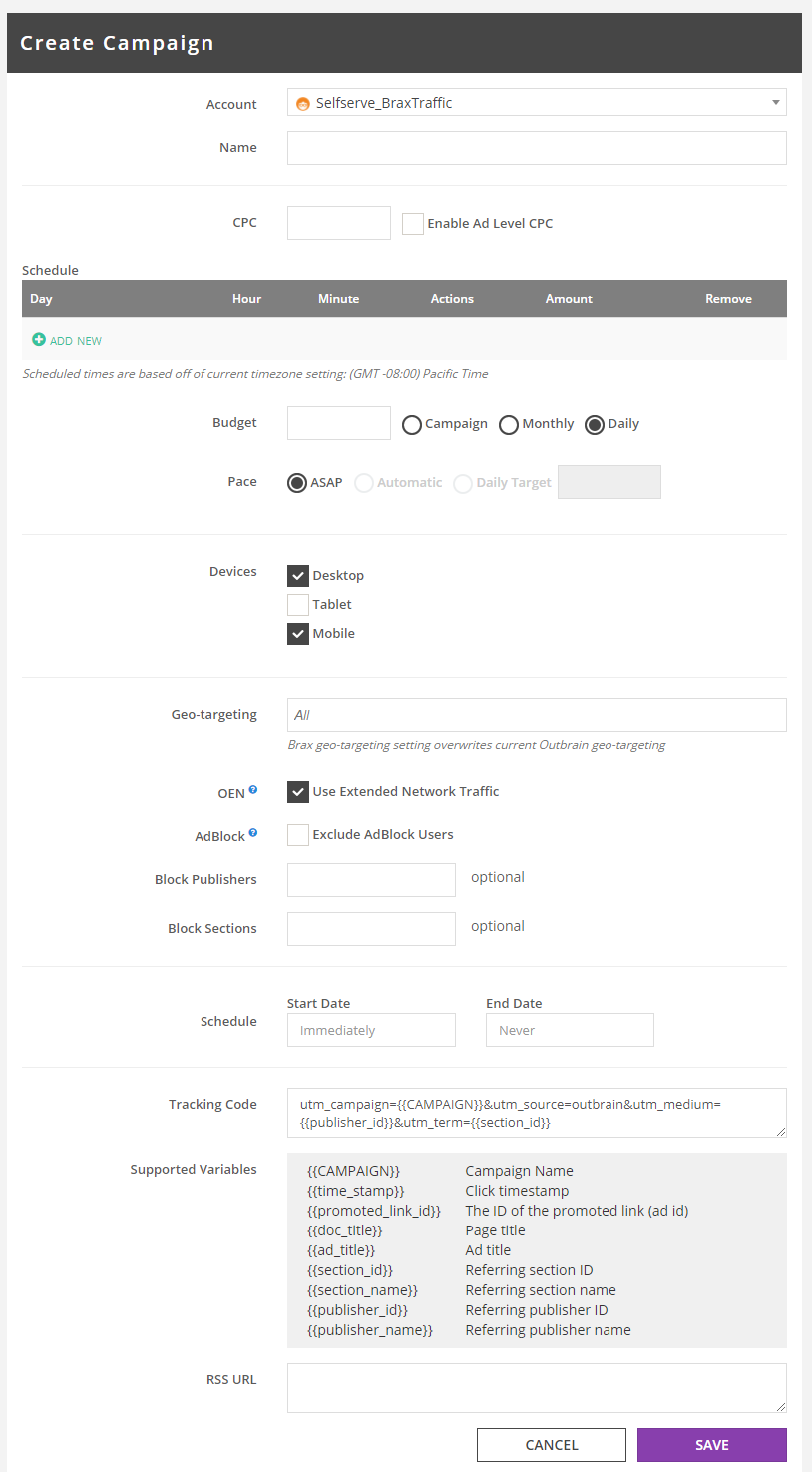 Once you're finished, click Save. Your Campaign is being created and pushed to Outbrain. Now that that's done, let's create some Ads!
You can choose to create new Ads, or Upload an existing Ad Group.
Uploading An Existing Ad Group:
Select an ad group from the menu and click Upload.
Create New Ads:
Click New Ads, to go to the "Create Ads" page. Head on over to our next guide and we'll create some ads together:
FAQ:
"Error: Cannot enable 'CPC Per Ad' when optimization type is not 'TRAFFIC'"
This usually means an Outbrain Account Manager set your campaign to auto-optimize for conversions . Ad level cpc adjustments are not available since it would mess up the auto-optimization in Outbrain's system. Contact your Outbrain account manager or email support@outbrain.com if you don't have one.