Choose to change your bids BY or TO a certain %.


This week's release is focused on rules and adds a key new feature.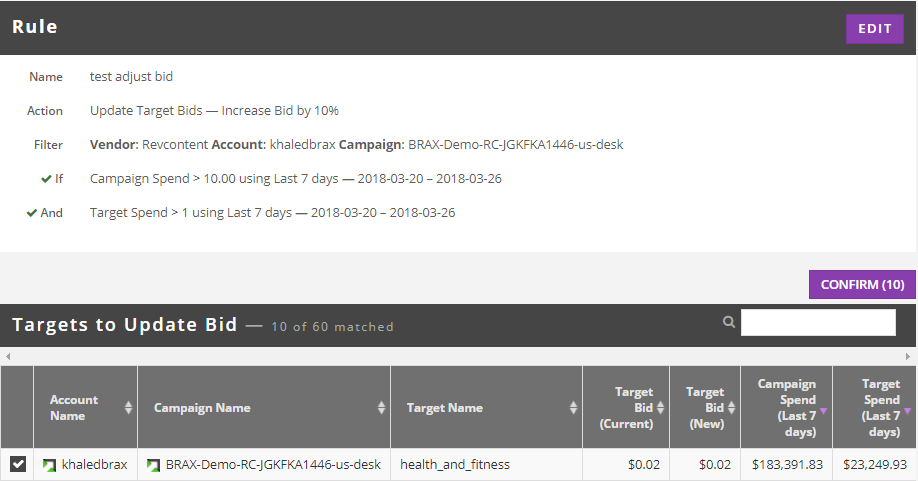 When setting rules for bid adjustments for Sites(Taboola), Sections(Outbrain) and Targets(RevContent),  you can now choose "By" or "To" Logic.
 For more information, read our newest article:

The Rule Preview Table has been updated with new columns and now looks more like the Campaign Overview Table.
If you're new to rules, or if you need a refresher, check out our guides to running rules in Brax: