Access the Billing page by clicking on your email address in the top right corner, and then click Billing: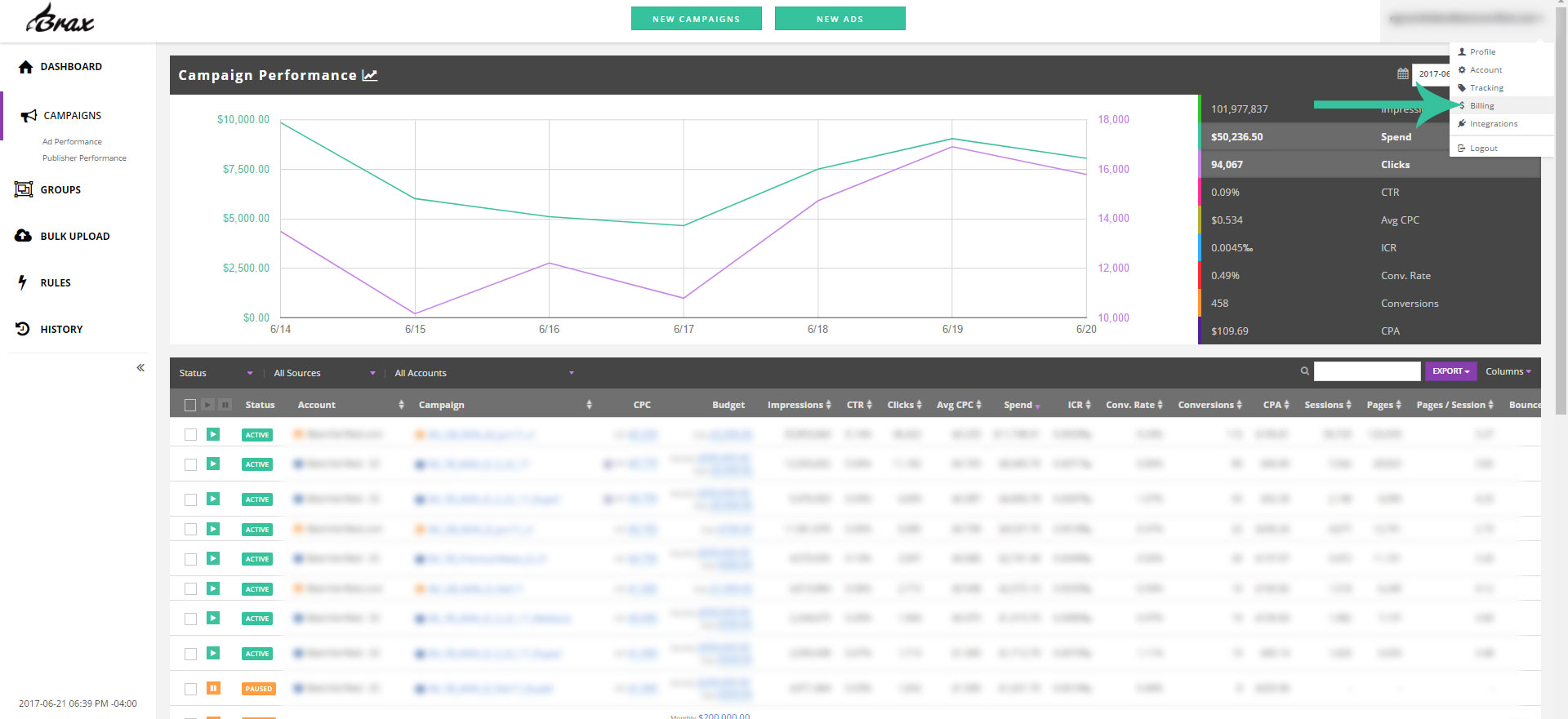 You are able to see your entire billing history from here. 
Show Details will list all Accounts that are currently active and connected to your account. 
Email Receipt will email a receipt for the invoice listed next to it.