To Add a New User, access the Account Settings page by clicking on your email address in the top right corner, and then click on the Account link.
Next, click on the Add User button in the Users section, and fill out the following fields: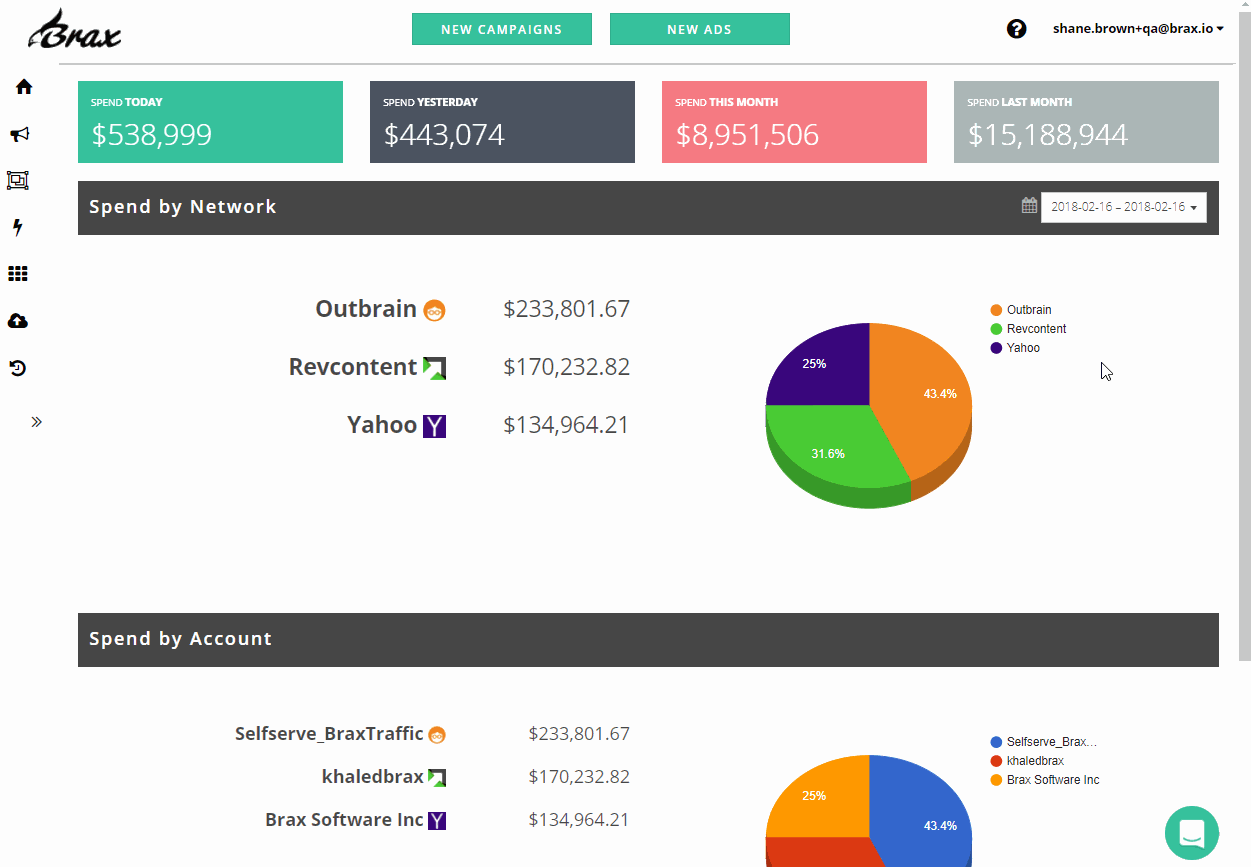 Full Name: The Users First and Last Name
Username: What you want their Username to be. This cannot be changed after you Save
Email: The Users email address. Must be a valid email address.
Role: Select either Administrator or Marketer*
Once you have filled out the form, click on the Save button.
Important: The New User must now accept the invitation by clicking the link in an email from Brax with the subject "Brax Account Invitation". They will then be prompted to set a password for their new user account.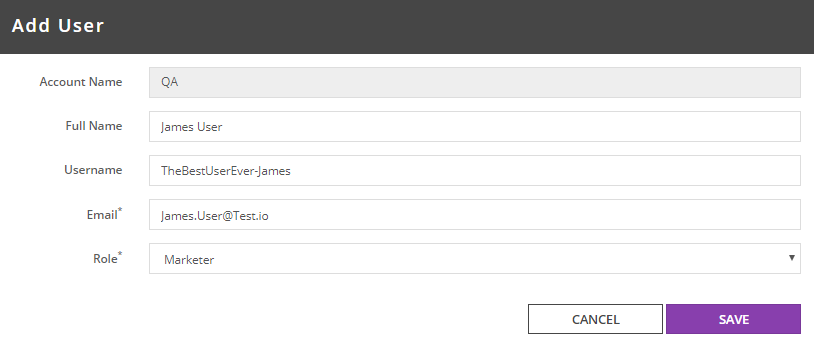 *Roles
Administrator: An Administrator is able to View/Add/Edit/Delete Users as well as Network Connections & Integrations
Marketers: A Marketer is able to perform all functions as an Administrator, EXCEPT for View/Add/Edit Delete Users and Network Connections & Integrations.
You can also limit the accounts a specific user can see. This can be done when creating a new user, or editing an existing one.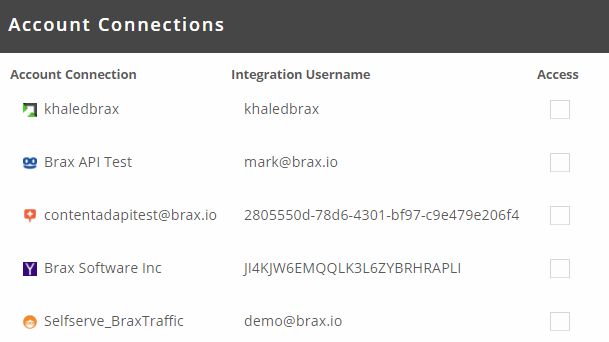 *Note that your users will always have access to all creative groups, because you can cross-push them to any source.  
FAQ:
I want to add a user, but their email is already registered to a different account!
We only allow an email address to be used once in the system; so you'll need to add a plus ("+") sign and any combination of words or numbers after your email address to make it unique. So let's say our login email is love@brax.io. We can create a second user "love+login@brax.io" and we'll still receive email at the original address. Additionally, we can search emails received to "love+login@brax.io" to see emails only related to that user.