Upload Up to 100 Ads at Once and Edit Them Right In Brax!


Ads are the meat and potatoes of all campaigns, so let's get started on making some new Ads! We can get to the "Create Ads Page" after making a campaign, or by hitting the "New Ads" button at the top of your screen. Select "New Outbrain Ads".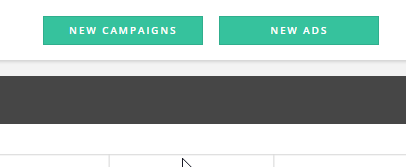 Entering Ad Data:
This page looks a little different than what you might expect from Outbrain. Let's go through it together.
Creative Group Name: This will be the name of the Creative Group that will appear in Creatives after you save it
Destination URL: This is where all your ads will point to. Keep in mind, you can edit the URLs of individual ads after the group is created. Don't forget to start each URL with http:// or https://
Tracking Code: The Tracking Code will already be filled out. If this is empty, enter your Ad Level Tags here, and be sure to set up Ad Tag Defaults before you make another campaign.
Brand: This is the name text that appears below the ad, and is usually the name of your site.
Content Type: Select Article, Mobile App or Video
Titles:
This is the fun part. Enter your headlines here, or paste a list of headlines straight from Excel. Enter up to 10 Titles through the "More Titles" button. Each title will instantly match to each image up to a total of 100 ads!
Uploading images: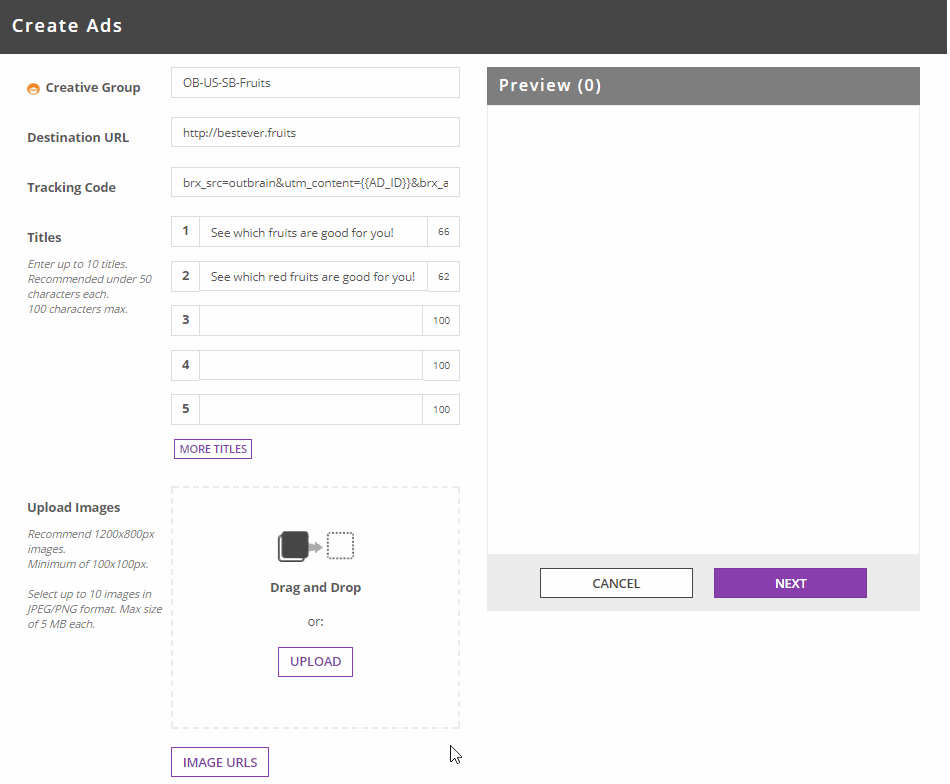 Drag up to 10 images right into the box, or click Upload to search for them. You can also click "Image URLS" to paste them in from the web. To remove an image, simply hover your mouse over the image and click Remove. If you want to exclude an image/headline combo, click it in the preview section to add a red X. In the example above, I removed a picture of Kiwis with the headline "See which red fruits are good for you!"
Editing Images: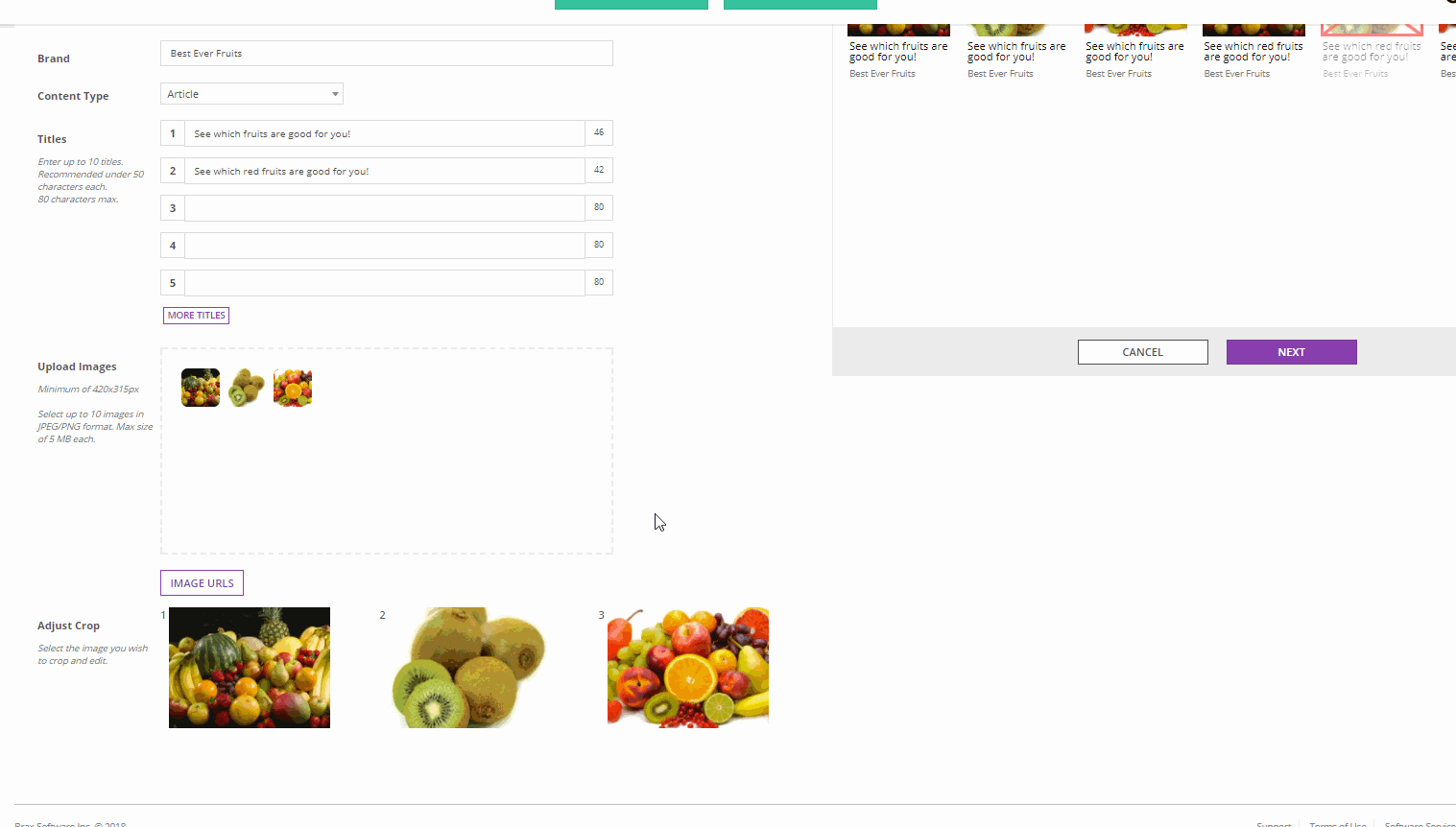 Click on an image to edit it. You can crop and resize your images right in Brax. You can also adjust the hue, saturation, and brightness. Once you finish your masterpieces, click save.
If everything looks good, click "Next". You can now either push the Creative Group to a campaign by clicking "Upload", or "Schedule" it to push later! "Save" the Creative Group if you're not sure when you want to push them yet.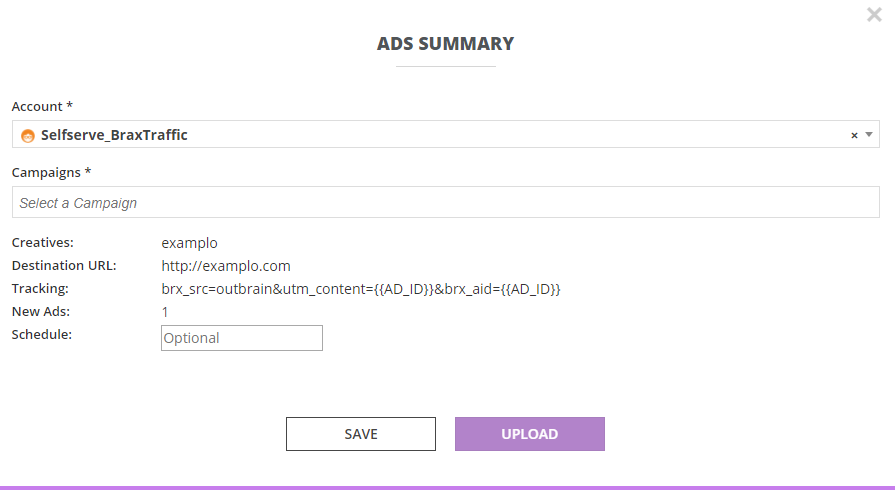 And that's it! With your campaign and Ads created, you're ready to start seeing traffic as soon as it's approved by Outbrain.
If you want to know how to avoid mistakes and get ahead with your ads, check out our blog!
Errors
500 server error
This is a generic server error. Often it occurs when Outbrain is overloaded, causing requests to time out. When you attempt to push ads, and we don't receive a response back, the job show as failed. There is a chance it went through despite this. Check both Brax and Outbrain for your ad first before attempting to push again.