The Ad Performance view allows you to see how well your ads are performing by campaign. To access Ad Performance, click on the link below Campaigns on the left hand side.
From here you can filter the data by:
Sources
Accounts
Campaigns
Status (Active, Rejected, Pending, and Paused)
You can adjust which column appear by clicking on the Column drop down and checking/unchecking the column names.
You can also adjust the time period from the default last 14 days by clicking on the Calendar icon and making a new selection. 
If you wish to export this data to .CSV, click the Export button and select Download.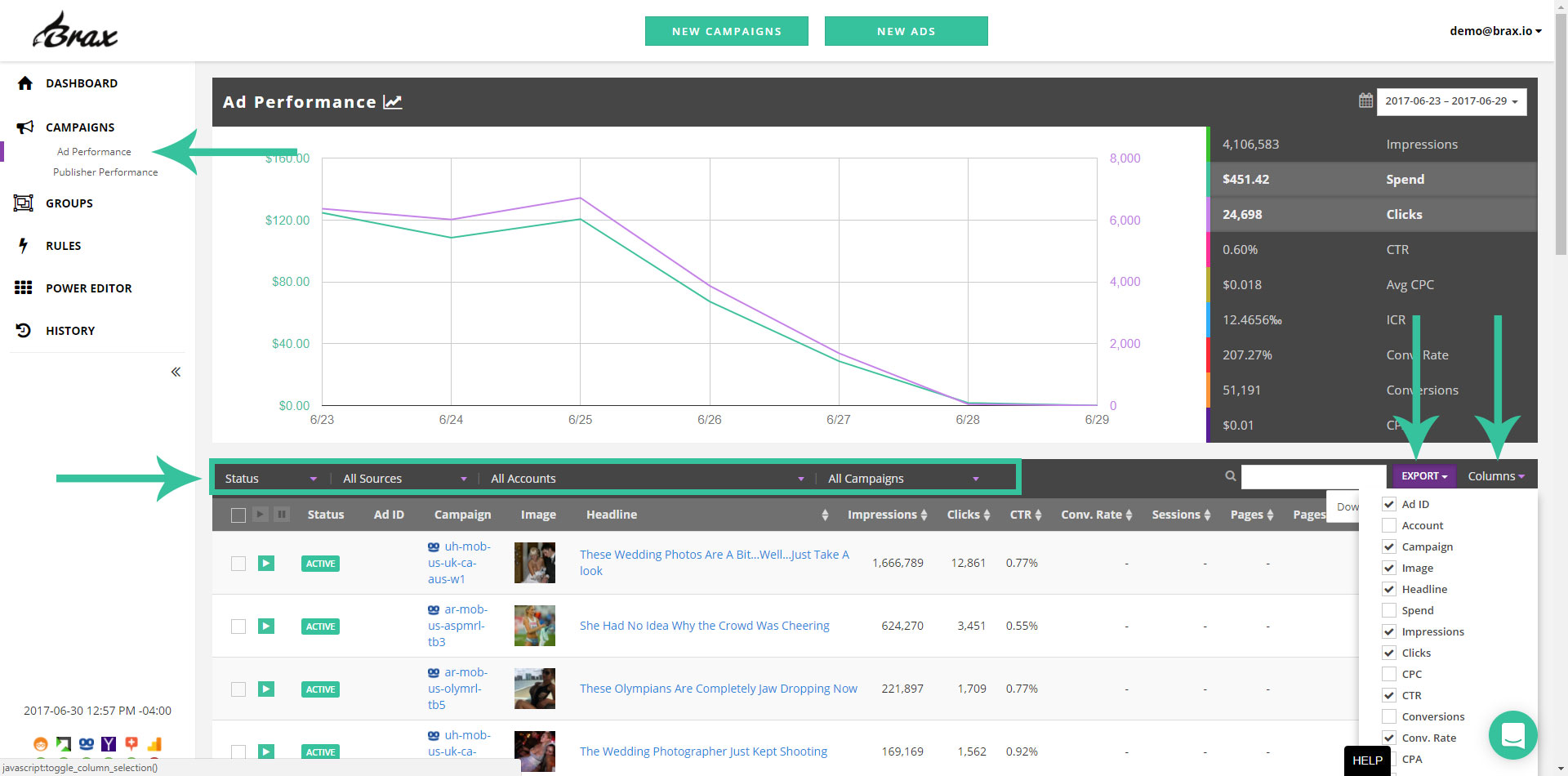 All Ads have 2 IDs.
Source Ad ID and Brax Ad ID.
Source Ad ID is given to the Ad by the traffic source.
Brax Ad ID is given to the Ad by Brax when its created in Brax and sent to the traffic source.
If you create(d) an Ad in Brax, it will have both a Brax Ad ID and Source Ad ID.
If you create(d) an Ad in the traffic source and NOT in Brax, it will only have a Source Ad ID and the Brax Ad ID will be missing.