Brax offers 3 global views from which you can view and run reports:
Campaign Performance
Publisher Performance
Ad Performance
Each view has various filters and column settings that you can adjust to ensure you only view the data that matters most to you. 

Calendar (All Views):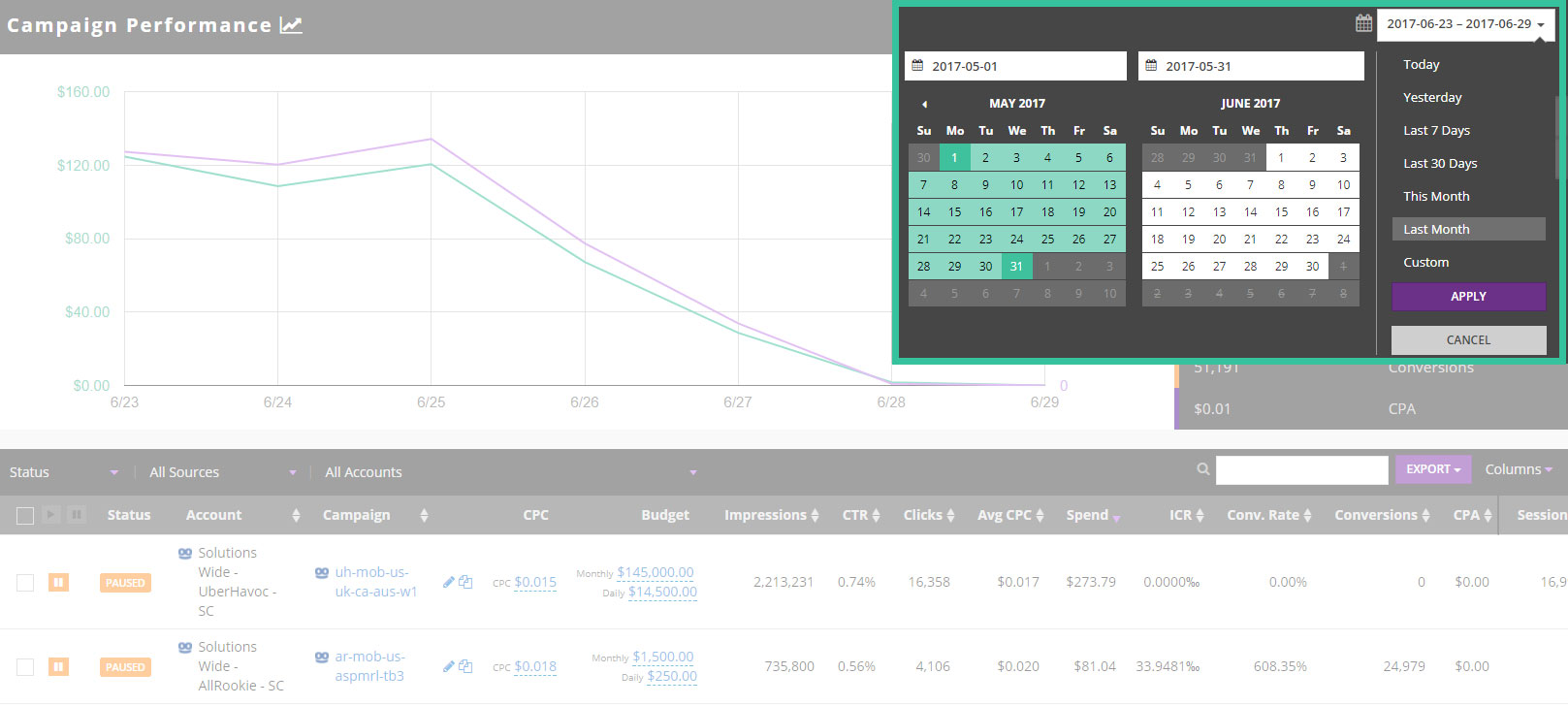 By default, each view displays data from the last 14 days. However, if you click on the calendar icon, you can edit this to display any time period you wish to see. Simply enter in a Custom date period by clicking on the start and end dates on the calendars and click Apply. Or, choose from one of the pre-defined date periods. 
Columns (All Views):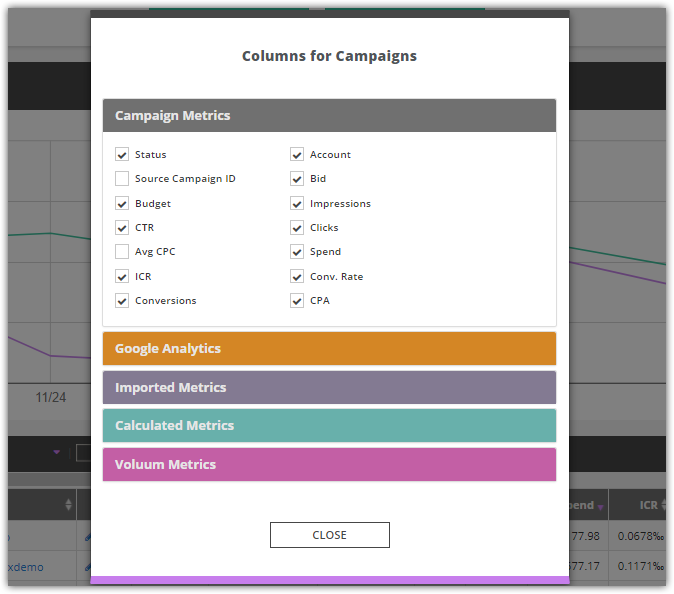 You can adjust which columns (KPI's) are displayed on each view. If you have integrated Google Analytics, you will see additional columns appear such as Avg Session Duration and Goal columns. Check/uncheck the columns you wish to display.
 Sources (All Views):

Choose to view data from a particular source: Outbrain, RevContent, Taboola, Yahoo, and Content.ad

Accounts (All Views):
Select specific Accounts for the Source(s) chosen. 
Campaigns (Publisher & Ad View): 

All campaigns display by default. Search by typing the name of the campaign you wish to display. 
Status (Campaign Performance):

By default, only campaigns with a status of: Active, Budget Limited, Paused, Pending and Unknown will display. Adjust this by selecting All or whichever other Status's you wish to see. 
Status (Ad  Performance):

By default, all ad status's are selected: Active, Rejected, Pending, and Paused. Adjust this by checking/unchecking whichever status's you wish to filter out.