Blocking Widgets in Revcontent is easier than ever with Brax's first automated rule!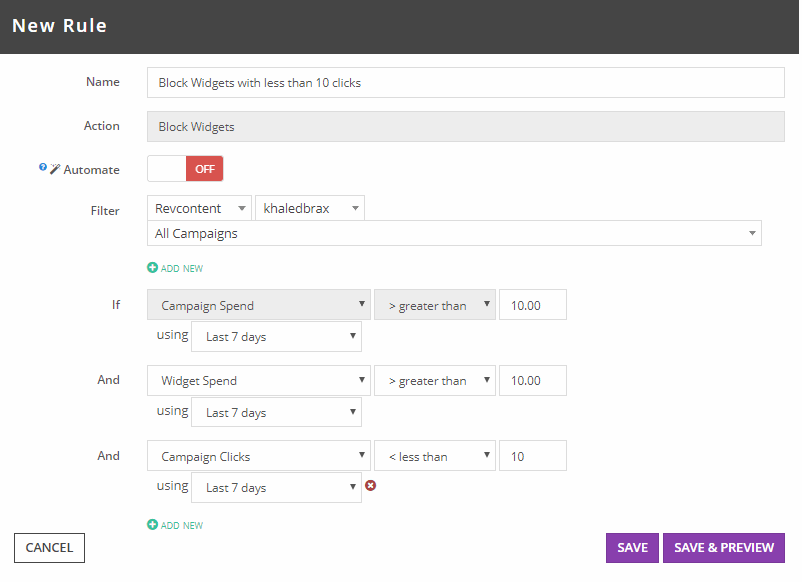 You can now automate blocking widgets in revcontent. If this is your first time using rules, check out our guides.
Like any rule, set a descriptive name for it so you can reference it later.
Turn automate on. This will enable the rule to run by itself every time reporting data is refreshed.
Select your revcontent account. You can choose to select all accounts, or add additional filters to select multiple accounts.
Set your logic. As with other rules, your logic will start from the top and work it's way down.
Hit save and preview to see if your rule catches the campaigns you had in mind. If you see campaigns listed, your rule is good to go.

You may notice at some point that your automated rule does not run at the expected time. This is likely due to the rule not returning any results and therefore finding nothing to change. This means nothing will be logged because there was no job created for the rule.