Features and reports that were updated in Taboola's API were also brought into Brax.
This is a huge update, focused on goodies for Taboola, and the ability to hide the graph.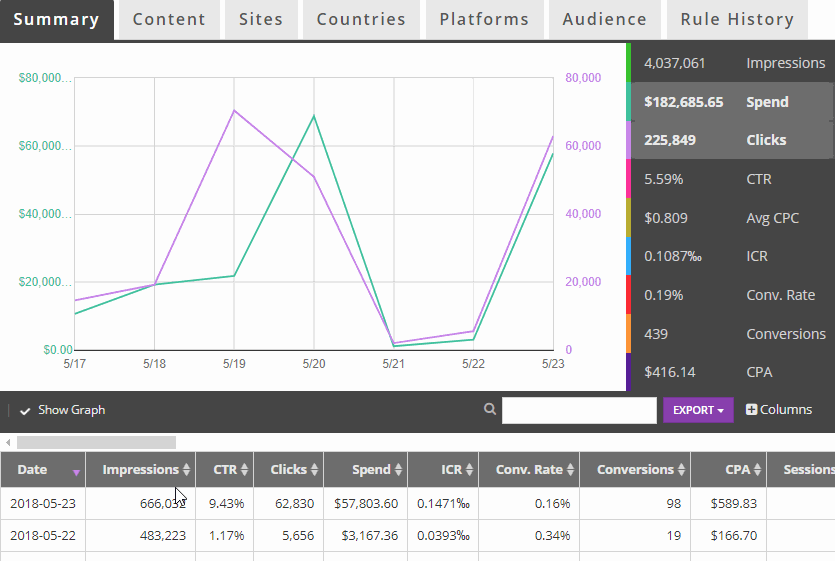 New Reporting Tabs
We've added the "Countries", "Platform", and "Audience" tabs, for a better breakdown of your campaign data.
Marketing Objective
 You can now select a marketing objective when creating a campaign. This won't make any changes in Taboola, but is important for our records. 
Taboola Image support
We've updated the image cropper to use 1000x600, the new Taboola Standard.
Creative traffic allocation
This allows Taboola to filter traffic to your best ads in a campaign. For a little more control, you can set this to "Even" to give all your ads a fair chance, splitting traffic equally between them.
Advanced Region Targeting
You can now select between Region/State, DMA, and Postal/Zip Code as targeting options.
Ad-level conversions
You are now able to view conversions per ad for Taboola. You can also use this data to set new rules!
Hide the Graph
We've added the ability to toggle off the graph to every page. Brax will also remember your settings next time you load the page.