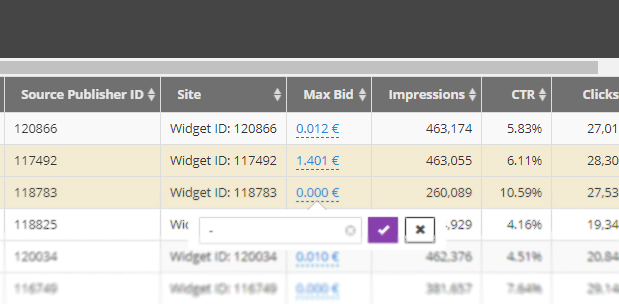 Revcontent: Widget Bidding is Here!
One of the most asked for features for Revcontent is here. You can now set your maximum bid for widgets in Revcontent. This starts defaulted as the campaign cpc, but can be adjusted any time.
Imported Metrics: CSV Now Accepted!
We now fully support CSV for uploading imported data.
Power Editor: Taboola Audience Targeting
Audience targeting is now available via the power editor! It's an advanced feature, so please use existing settings as a guide.
Condensed Account Last Updated
Small ui update that minimizes the account update times at the bottom of the screen to speed up load times.
Plus various other small bugs and optimizations we won't bore you with. =)