Rules: Yahoo Added to "Update site bids"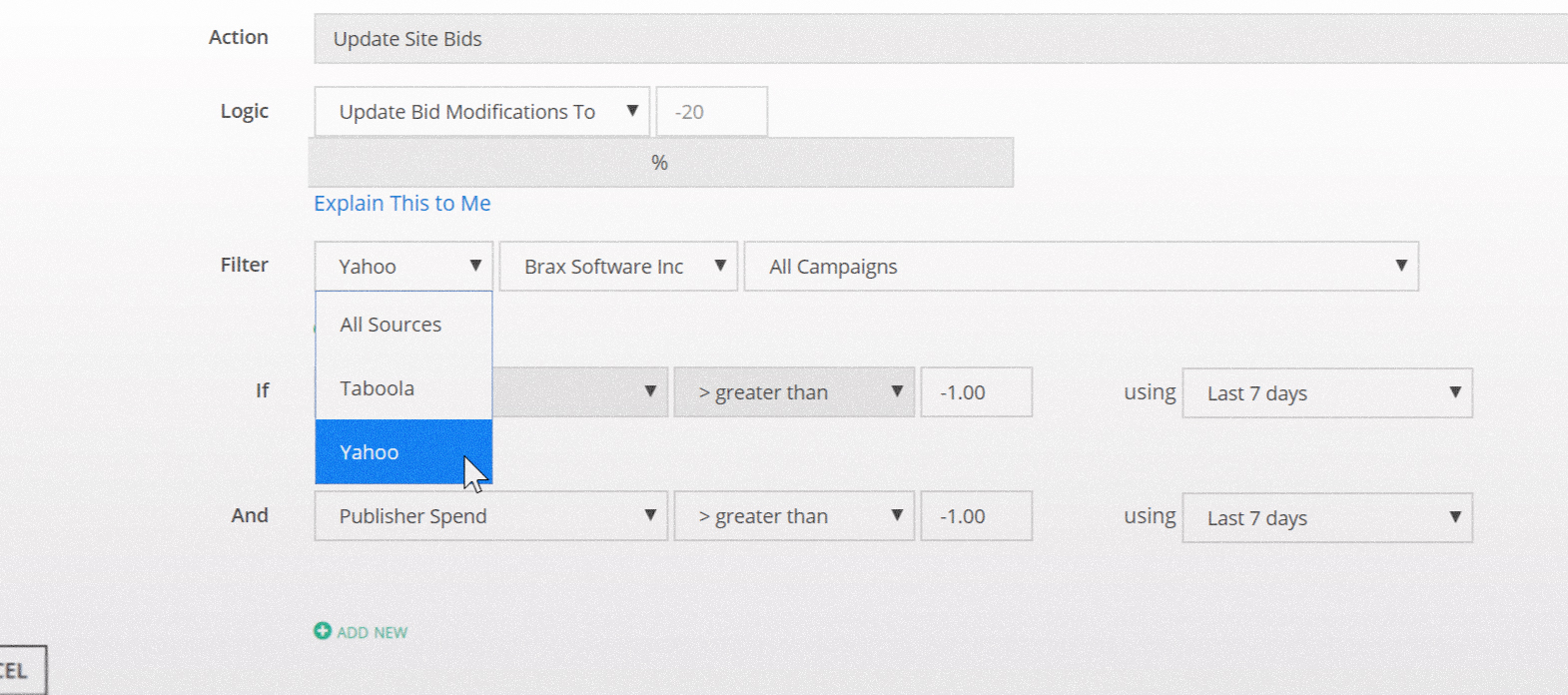 We've added support for Yahoo Gemini to one of our most popular rules. Keep in mind, if you have existing "update site bid" rules targeting only Taboola, you may need to change your rule not to target the default, "all sources"


We've been hard at work making improvement to the nuts and bolts of Brax. We want to take a moment to shout out 2 neat features not mentioned in the last issue of release notes.
Select/ Deselect All Metrics

Now you can quickly select and deselect all metrics in a section. Reporting getting messy? No problem.
Daily Budget Can Now Be Used to Define Rules

You can now use a campaigns daily budget. If you use a time frame other than today, the rule will take the average budget over that time frame.
Updated Bid Adjustment Limits
We've gone through and confirmed that all bid adjustments are now using correct limits
Yahoo Interests Updated
Yahoo interest targeting has been updated with new categories.