Custom conversion metrics are a great way to get more control over your data. You can curate the conversion data that means most to your business and really understand and optimize based on user behavior. At the end of this tutorial, you'll be able to select and use conversion metrics throughout Brax.
Before we start, make sure you have the correct pixel placed for each network you want to use. You can read up on how to set this up on the network side here:
Click here to learn about the Taboola tracking pixel.
Click here to learn about the Outbrain tracking pixel.
Step 1. Choose Your Metrics
Let's start by picking which metrics we'd like to use. Some accounts can have hundreds to choose from, so we'll pick a few to start. Once enabled, you can use them in reporting, rules, and calculated metrics. To start, click on your username. Select Metrics. If this option isn't available, make sure you have admin access to your account.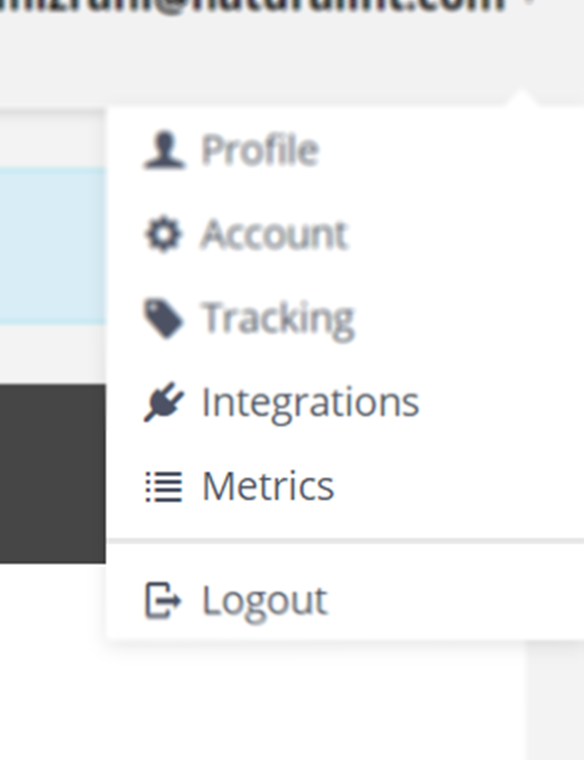 Let's select a few metrics we'd like to use. Click the arrows next to set a metric to active. Don't forget to hit save when you're done. We currently support metrics for Outbrain and Taboola. Once you're done, let's go back to reporting.

Step 2. Put Your Metrics To Use
When you select your reporting columns as normal, you'll now see your conversion metrics at the bottom.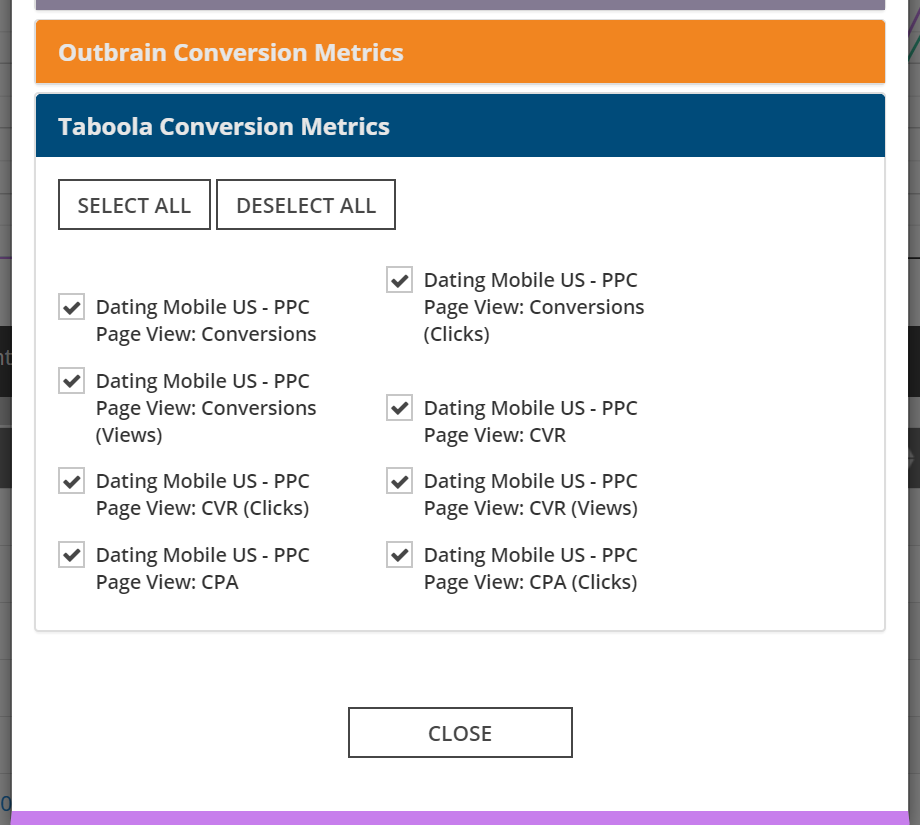 Remember that we can also use these metrics to create rules and calculated metrics!
If you have any other questions, feel free to reach out to us at Love@brax.io !