BID TEMPLATES ARE HERE! (Revcontent & Taboola)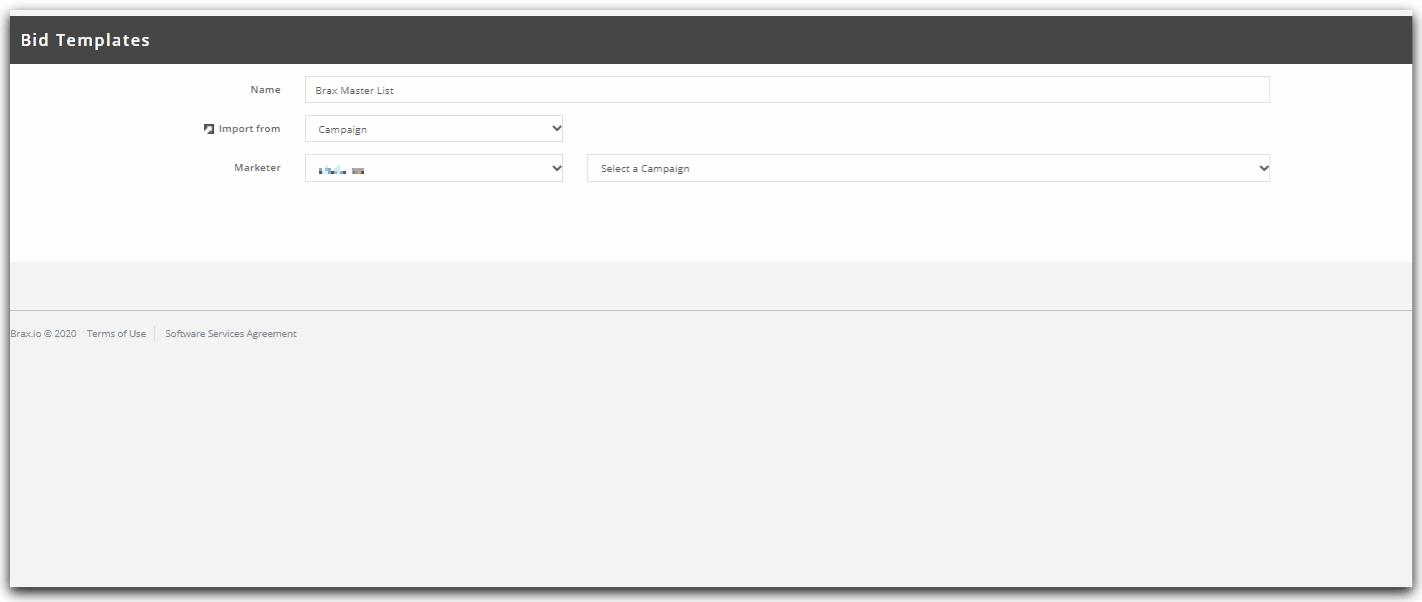 We're proud to announce a new feature in Brax! Bid templates let you create a list of bid modifications from an excel sheet or existing campaign. You can apply this list to any campaign, including multiple at once! This is an easy way to optimize newly created campaigns.
*Note that until a campaign starts spending, taboola bid modifications will not appear in reporting. We are working on an improvement around transparency in this area.
Targeting Lists: Added Ability To Create Via Excel Sheet Import


We added the ability to create targeting lists from excel sheets. You can now enter many publishers at once. Please use an existing list as a template. We also raised the max number of entries for a taboola list from 999 to 1500.
Added Ability To Toggle Schedules

No need to delete out-of-use schedules. Simply toggle them off and save them for later.
Outbrain: Added "Target CPA" Conversion Strategy

Added Tooltips To Each Page For Help

Changed Default Imported Metric Names For New Accounts For Better Clarity
Bugfix: Fixed An Error Where Failed Rules Wouldn't Show Why
Increased Data Available Via The API