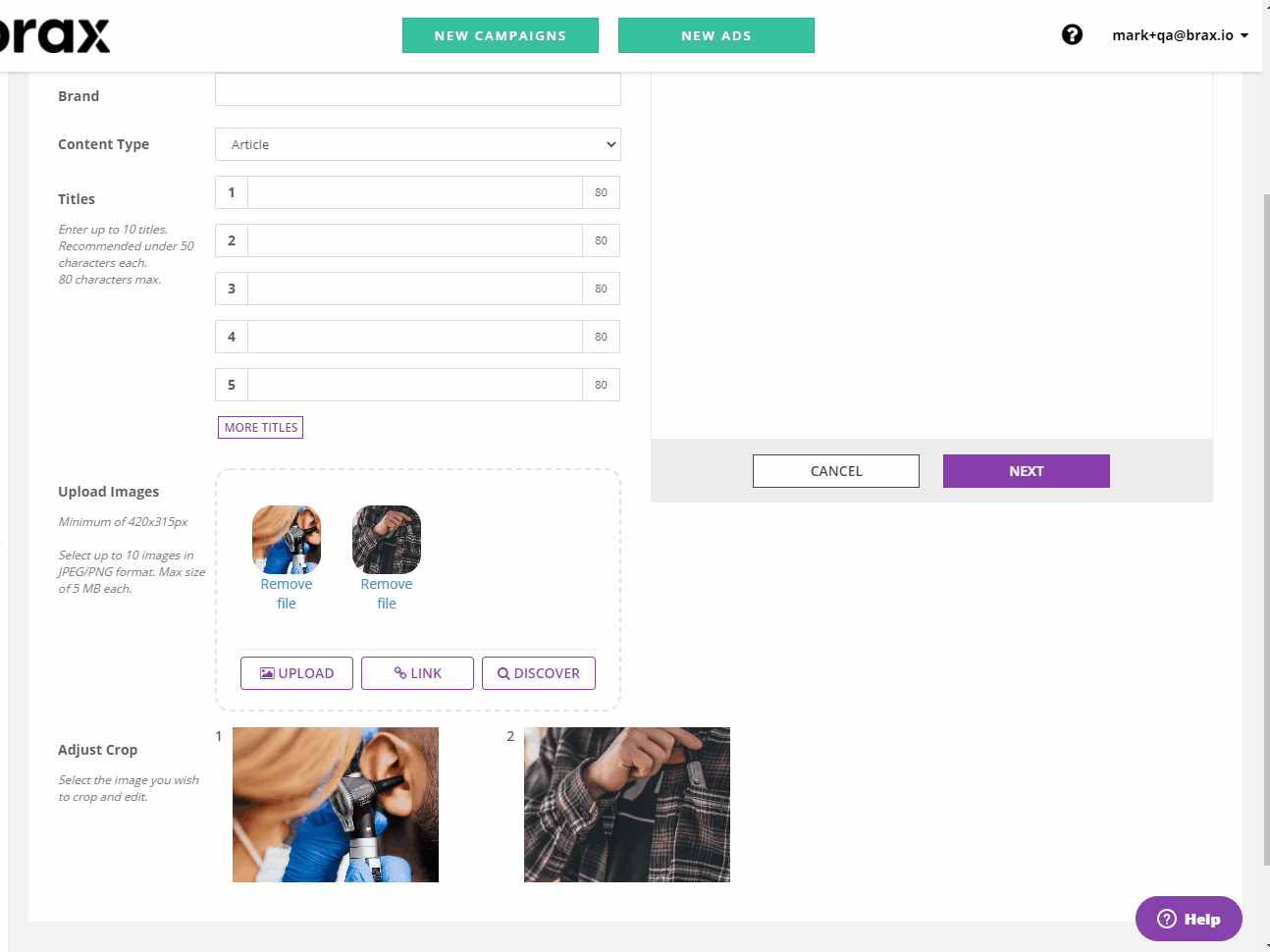 BRAND NEW FEATURE IN BRAX! Nice.
In the past, unless you hired a professional photographer, you probably had to keep a separate tab open while you ripped all your images from google. We wanted to change that. And we're here to say we have a new way. A better way. Let's say it together...

The Discover Button

Now you can look for ad images right in Brax without ever going offsite. We've integrated Pexels as the first of our image searches. You can mix and match your existing images with new ones all in the same place. Simply hit the discover button, type in your favorite keywords related to whatever it is you want to advertise and BA DA BING, it's instantly available. We even save your search for next time.

The discover button is available for all networks and you don't need any additional accounts. So give it a whirl and make some ads! In the meantime, we'll get back to making great new features for you.